LIN Programming Shortcuts
Welcome to the Laboratory of Integrative Neuroscience!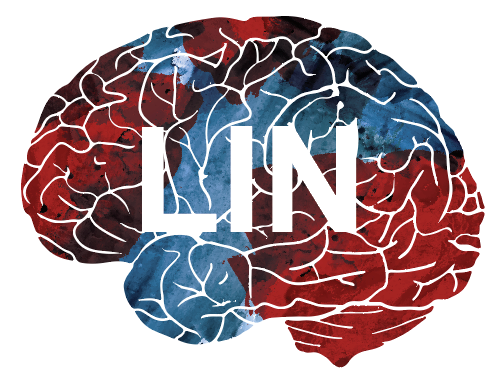 The Laboratory of Integrative Neuroscience is a unique interdisciplinary entity bringing together faculty from the Natural Sciences (Biology and Chemistry), Social Sciences (Psychology) and Humanities (Philosophy).
Because of the interdisciplinary nature of neuroscience, our endeavors expand to other units in the College of Liberal Arts & Sciences, as well as other colleges, e.g. Applied Health Sciences, Engineering, Education, Medicine and Pharmacy. This breadth of intellectual inquiry represents our greatest strength in the pursuit of excellence in research and teaching – aimed towards understanding brain-behavior relationships.
The Laboratory of Integrative Neuroscience's Mission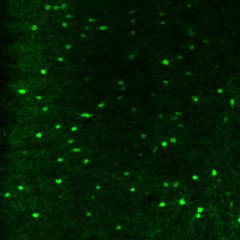 Design, manage and oversee the undergraduate major in Neuroscience
Foster the intellectual growth of neuroscience trainees in the College of Liberal Arts and Sciences
Participate in University-wide neuroscience endeavors
Generate and communicate new knowledge in neuroscience

Parvalbumin-expressing interneurons in the rat prefrontal cortex.

|
Neuroscience: A Top Performing Major in LAS
61% of Neuroscience students graduate with honors, one of the highest percentages for College of Liberal Arts and Sciences degree majors.

13th Neuroscience is currently the 13th largest major in LAS and has grown continuously over the past 6 years.

58% of the Neuroscience majors who applied to medical school were accepted - a higher percent than both Biochemistry and Biological Sciences.
News and Calendar
Thursday, 4:00 pm–5:00 pm
virtual seminar
Thursday, 4:00 pm–5:00 pm
4289 SELE
Thursday, 4:00 pm–5:00 pm
4289 SELE
Thursday, 4:00 pm–5:00 pm
4289 SELE